The source of true sanctuary and wellness? It's only steps away in the backyard of Kukuiʻula's latest architectural masterpiece, 5026 Lau Nahele St. Envisioned as a private retreat, the backyard space of this exceptional estate is accessible from master suites on either side of the home and through a large pocket sliding door from the Great Room. As we enter the final phases of this build, this oasis of respite, replete with local flora, is emerging in its full glory at the hands of the Kauaʻi's finest craftsmen.
Standing in the front door you can already see peace and tranquility await you—spacious lanais visible through the Great Room are perfect for hosting guests or conversely stealing away for your own private moment. Like indulging in the amenities of 5-star hotel without need of travel, this property's pool, spa, shower, fire pit and pavilion coalesce to create an ambiance of complete zen and luxury.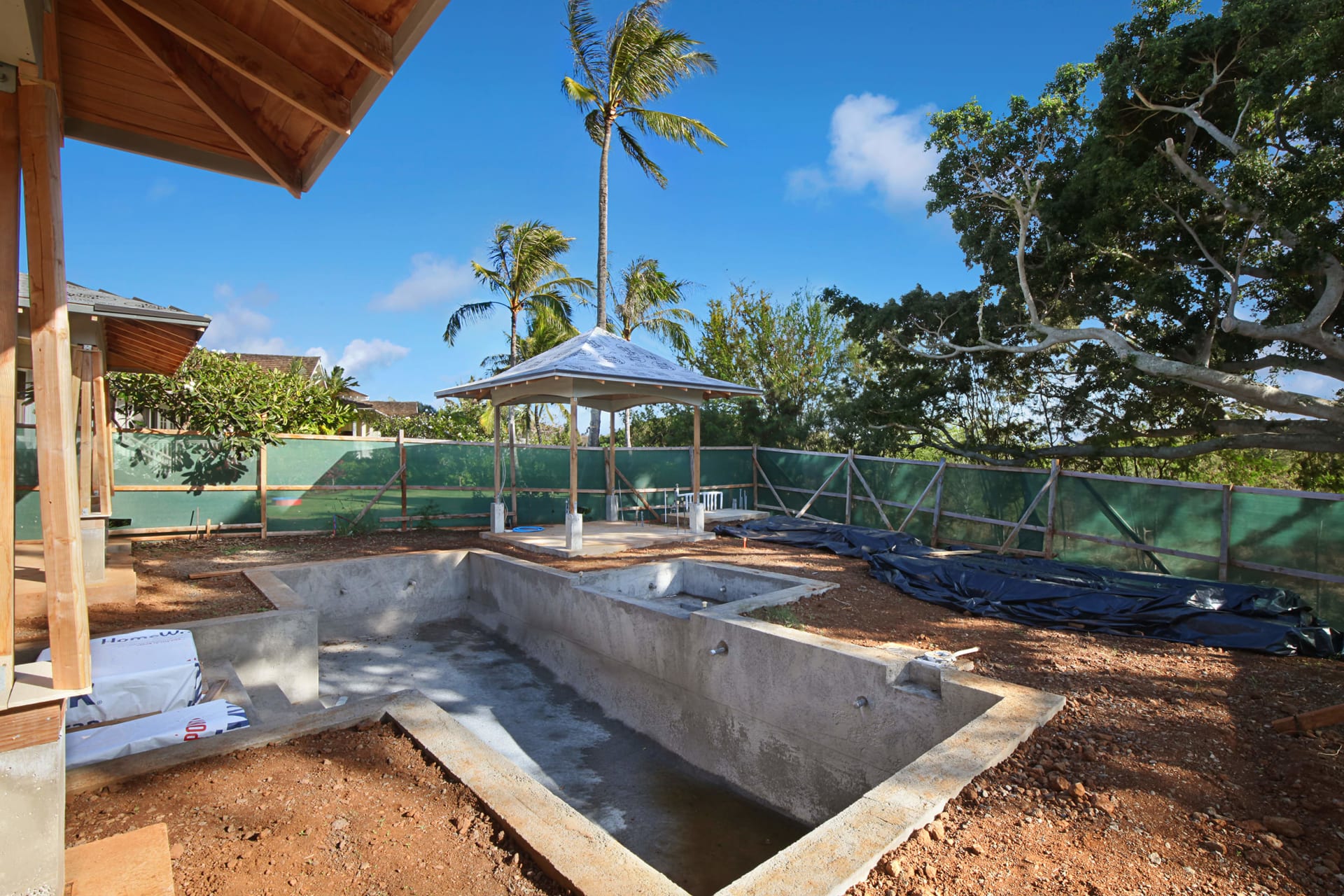 Primary to ensuring this space exudes a sense of natural calm and beauty, Stein Custom Home Inc.'s team of masons—all local and highly trained—are creating bespoke artful enclaves through their intricate use of local rocks and building materials. The custom pool is lined with natural, sustainable puka lava pavers and includes a subtle Baja shelf in the shallow end, perfect for your waterproof reclining chair and the ultimate pool relaxation session. The sound of trickling water from the spa overflow spillway and water feature completes the scene.
Interested in sharing your spa experience? Easy! The spa has a clear view to the pool pavilion which features a TV, fridge, and BBQ. With seating for 6, you could easily watch the game with your besties or bring some pals around for movie night from the pool. Tiki torches surround and illuminate your evening backyard setting. Watch the stars from the fire pit and gaze upon the coconut trees above as they sway in the trade winds.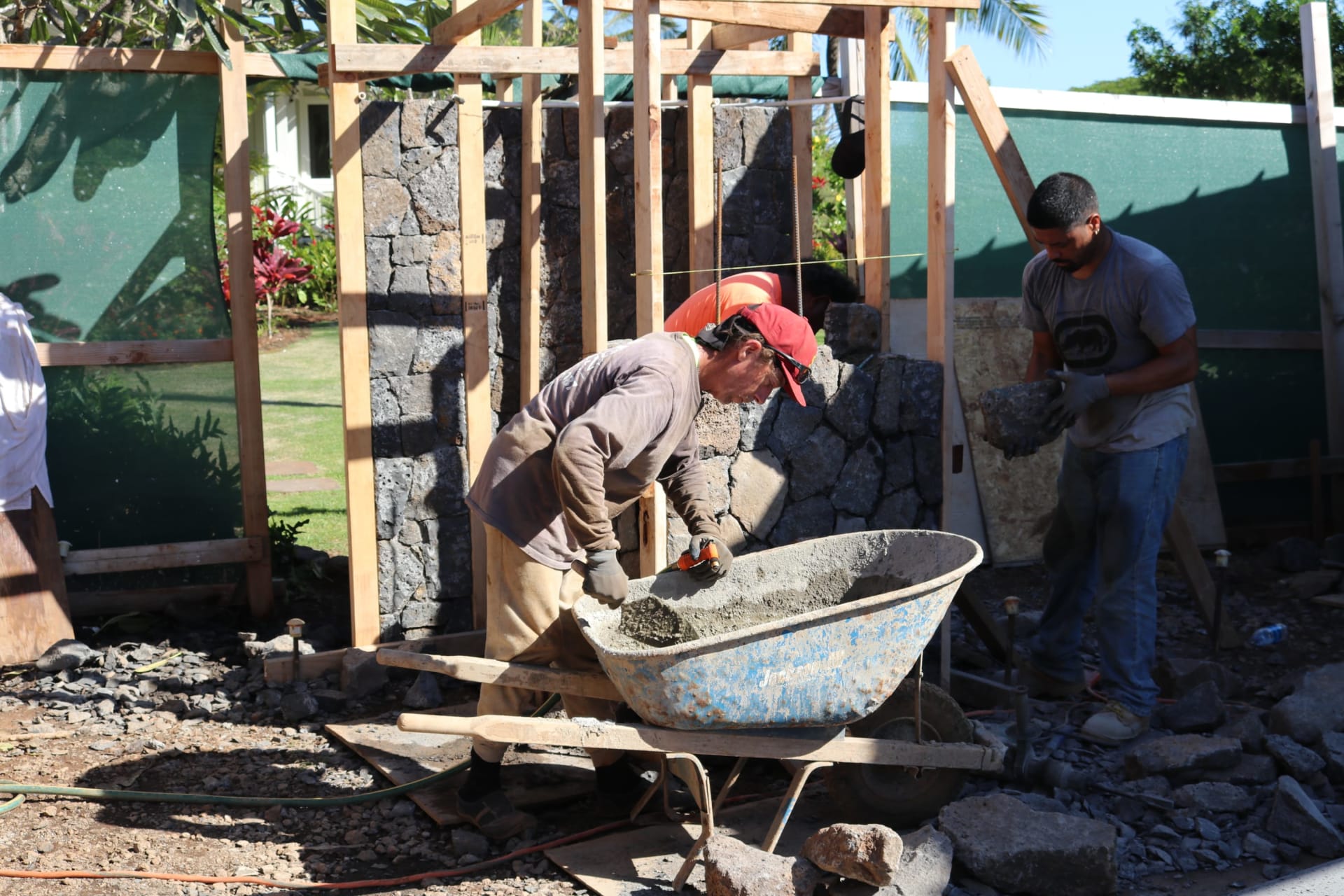 Throughout, the tiniest details, such as the tight gaps between rock wall stacks, reveal the caliber of craftsmanship behind this space's most beautiful creations. The rock walls of the outside shower and pavilion are pā pōhaku, a style that is emblematic of the both time and effort-intensive ancient Polynesian construction methods. Polynesian rock wall builders are masters of their craft, using building methodologies passed down through generations, and relying completely on materials found only in their surrounding natural environment.
Water, earth, fire, air – surely the feeling of aloha that greets one in this stunning new outdoor living area creates Kauaʻi's own special blend of aether. As all the classic elements come together in this remarkable estate, we wait excitedly to unveil more about its construction and amenities as the build comes to a close.
SHARE THIS STORY