Interview with Brian Stein,
President of Stein Custom Homes Inc.
Stein Custom Homes Inc. is currently building a stunning 4 bedroom, 4 bathroom, 2,153 sq ft residence at 5026 Lau Nahele Street in the much sought after Kukui'ula community. The home is expected to be completed in summer 2022. President Brian Stein is pictured above with his wife Lauren Stein.
How did Stein Custom Homes Inc. start out?
I was just out of high school in 1992 when Hurricane Iniki hit. I had an opportunity to start with a general contractor to help rebuild the island. I spent 9 years working under Custom Creations as the lead on their builds. In 2001, we bought our first property, a 600 sq ft home that we remodeled into a 2,000 sq ft home -- that was really the start of creating my own business. I got my license in 2011, and we have been building ever since. Our work includes multiple homes in Kakela Makai, projects at Kukui'ula, and we continue to do custom builds across Kaua'i. Our team and product have a reputation for quality, confidence, and hard work.
What excites you about this new build at Kukui'ula?
We are very excited to be at a point where we can build and design top level custom homes for ourselves or to bring to the local market. We've incorporated everything we have learned in our builds and combined it into what we feel is our finest product. This new project is designed to be an intuitive and functional year-round home or vacation rental, utilizing products that are quality that will stand up to wear and tear while also being mindful of the dynamic elements of our environment.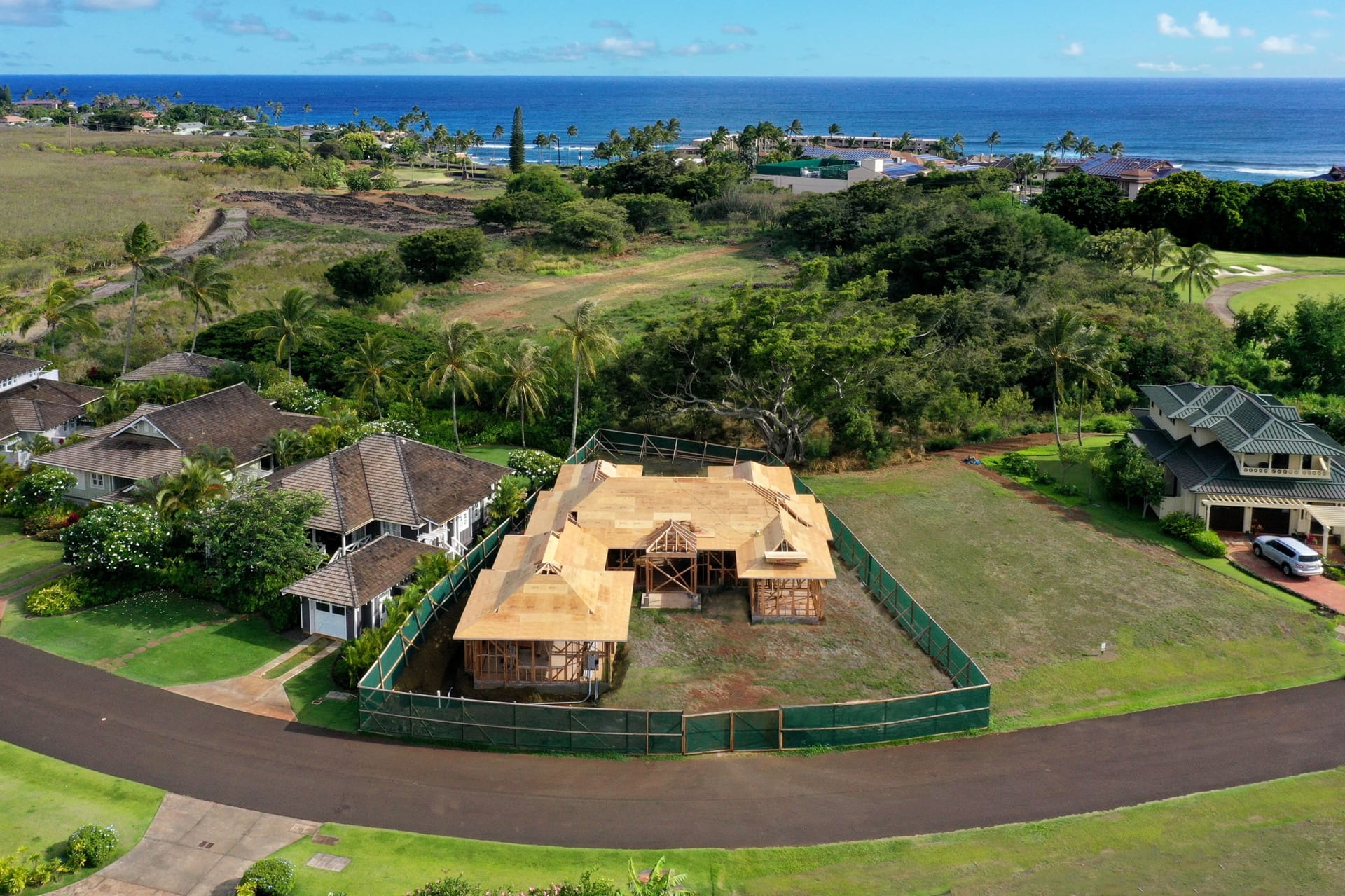 What qualities and features do you look for in a build?
One of the popular designs we have been seeing is a single floor "H" style home with the four corners being bedrooms. With less stairs, it's a great design for any home buyer and it promotes a ton of privacy between the bedroom suites. The common areas are central to the home with the living and kitchen flowing through to the outside pool and spa area. The "H" design encourages a nice flow and a great use of space.
What does the future hold for Stein Custom Homes Inc.?
Over the years we have been fortunate to develop a great reputation in our community and come highly recommended by past clients. The future of Stein Custom Homes Inc. is one that commits the company to living up to our reputation by building and designing quality homes to bring to market. Our various designs across the island have become a platform to showcase our style. Our team is our family—me, my brother and my sons all working together. It's great because we are all on the same page and we all know what to expect from each other. One person's success makes all of us successful, that's what makes a family operation so special. I'm also excited to see what the future holds as my son will likely take over the business one day and continue to build quality custom homes.
SHARE THIS STORY